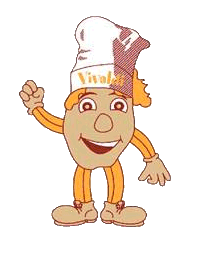 Vivaldi Racing - Oliver Bridewell
From Devizes in Wiltshire, at just 5' 11" & 10½ stone Ollie will be 20 in December of 2005.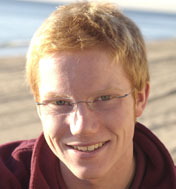 Ollie Bridewell - #46
As well as competing in the Metzler National Superstock Championship with Vivaldi Racing Ollie was the sole Vivaldi representative at the Castle Coombe Superbike Grand National (30/31st July 2005). Riding his 1000cc Kawasaki Superstock bike Ollie was racing against fully fledged Superbike riders such as Tommy Hill, James Hayden, Steve Plater & Karl Harris all of whom were on their full spec Superbikes.
He managed to secure 7th place in both races and was the first rider home in the Independent section in each race.
Ollie also entered the Pro-Bike Open races where he was runner up on Saturday and overall winner on Sunday.
Ollie was also named "Man of the Meeting" for his outstanding performance

Ollie leading the field at Castle Coombe. Pic. Paul Barton

Ollie is King of the Castle. Pic. Helen Pask

Beaming Bridewell. Pic. Helen Pask
To follow on from this outstanding performance Ollie competed in the European Superstock Championship at Brands Hatch (6/08/05). The race was supporting the World Superbikes round and gave Ollie the chance to race against the world's best young Superstock riders.
Practice began in the wet which the UK lad is more than used to and he posted the second fastest time, however once the sun came out and the visitors had chance to get used to the tricky Kent circuit Ollie realised just what he was up against. "I cannot believe how fast these boys are" said Ollie "The pace is so much faster at this level than the series I am currently running in."
Ollie was a little disappointed with his 16th place on the grid, however he had to have been chuffed with his volunteer brolly dolly, Petra who stepped in to give him that little extra support!

Pic. Helen Pask
Despite the nerves Ollie rode an exciting race, just missing out on ninth place but ensuring his place in the top ten. The crowd were behind Ollie wanting to see our boys do well in the International set.
Now that Ollie has had a taste for it he is keen for more. His ambition is to race in the MotoGP. If he continues with his current form I'm sure he'll get there!
Pics from his National Superstock Championship campaign.

Pic. Helen Pask

Racing runs in the Bridewell family, Ollie's younger brother Tommy is currently competing in the Virgin Mobile Yahama Cup, and at this time is the youngest ever to win an R6 race. I'm sure when it comes to trophies Tommy won't be looking to Ollie to provide hand-me-downs!

---
Copyright © 2005 by Girlie_Biker/Girlie-Biker. All rights reserved.
Pictures used by kind permission of Mikey Scott (except where indicated).
Revised: 07 Jul 2012 11:45:20.